That's My Best Friend: Navigating The Complexities Of Black Woman Friendships
Friendships as a Black girl can be hard to navigate. Sometimes we were left out of the sleepover. Sometimes the little white girls and boys said things about our hair or our accent or our food. We went through life not feeling accepted- feeling like "the other." So, as we grow into women, we learn that we want to feel seen and understood in our relationships.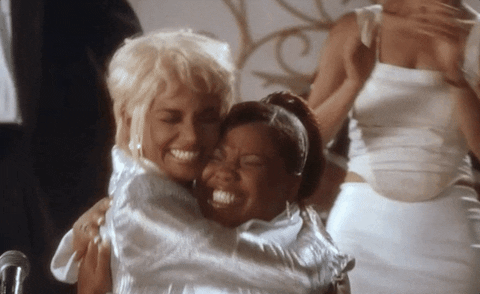 It's hard to connect with non-Black women. There isn't always a sense of instant community with them. Thus, we gravitate towards other Black women. However, we learn that friendships with Black women can be just like any other friendship. Black women have the capability to hurt and disappoint us. And when you fall out with other Black women, it cuts deep. You expect that the connection you all have to stand the test of time. You think the bond is deeper because of the shared identity. I was in a friend group in college. We called ourselves "Black Girl Magic." We went to parties together, cried together, everything. As I got closer to graduation, it seemed like people were dropping off, one by one. All of them for the same reason- too much drama. The truth is we were all afraid of confrontation. So, we would rather stop talking to each other instead of facing the real issue. Each time this happened, it hurt so much. I went to a PWI in college. There weren't many people that looked like me there. I thought that this group was filled with forever friends. And while there is no bad blood between me and the other girls, I do miss the space they filled in my life. There is nothing like having a group of Black women around you. You speak the same language, have the same problems. It was like having seven extra sisters.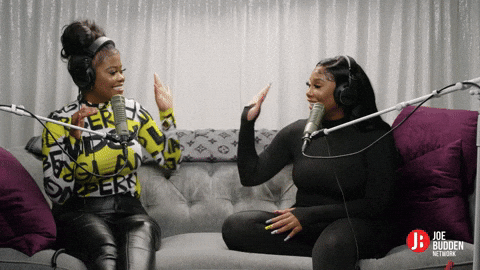 I've learned a couple of things when it comes to my failures in creating a community with other Black women. For one, grace. I've learned that I have a very short tolerance for other Black women. I will put up with things for a long time, but if you do something bad enough, I'm done. You're supposed to be my sis?! How could you say/do/be that? As I am in the stage of semi-reconciliation with some ex-friends, I learned to give grace and time. It's hard to be us. We make it look easy- hence Black Girl Magic. But, we have all gone through traumatic experiences due to our gender and race. This is not an excuse to be an inconsiderate person. But, this is a lens to look at Black women who may rub you the wrong way. They are just surviving the best way they know-how. The second thing is that being in a community with Black women does not mean having intimate friendships with them. I don't want any Black woman to be harmed just because they are black and a woman- but if I don't rock with them, then I can care for them while they stay over there. Take Candice Owens, for example. I don't agree with much of what she says. We don't share the same politics. However, I also don't like when white democrats and leftists call her "coon" and other racial slurs. While I do consider myself more of a leftist, I don't want any harm done to Candice Owens, because she is a dark-skinned Black woman. I will not let my previous experiences dictate my future relationships with Black women. I am in the process of finding friends that fit the person I am today. And, I think I am pretty close to creating that tribe for myself again.